Following the success of our crowdfund back in the summer Leo and Chris delivered a decentralised peer to peer crowd funding application for the web on time and on budget!
Download the app from the Google App Store now:
Or visit our website for more info: http://protip.is/
Not (Just) Made In China - Inspired by Ai Weiwei's Sunflower Seeds Exhibition
Now for our next trick Chris will be making his own art. For the price of a Foxconn factory worker in Henan province of China, Chris will hand make the Bitcoin Fullnodes sold here out of freely available open source tools. He will do this live on air for as long as it takes beginning at 10am UTC on Saturday the 5th of December 2015 on the World Crypto Network: youtube.com/watch?v=WqeH6YG0sO4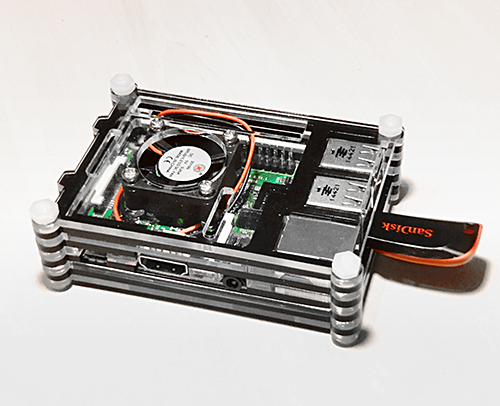 "Open source is a subversive act when knowledge is controlled." ~Taylor Swift
Built on the Raspberry Pi 2 the Bitcoin #Fullnode features the Raspbian Wheesy OS, an 8Gb boot disk, a 128Gb external USB and a sexy Tontec case with fan for cooling. Built by hand the Fullnode features privacy preserving open source software including:
- The latest Bitcoin QT 0.11.2 with the full blockchain preloaded on to external media.
- Tor service enabled by default to protect your privacy.
- GNUPG (PGP) for secure messaging
- OpenSSL
- OpenVPN for those living in regions of the world more sensitive to state intervention.
This project is about empowering individuals. Full instructions on how to build your own fullnode will be made available in case you want to build your own. Reach out to@MrChrisEllis on Twitter with your personal requests. If you just want to support the project without buying a device you can...
Donate Bitcoin here: 1ProTip9x3uoqKDJeMQJdQUCQawDLauNiF
All money raised will be spent exclusively on ProTip Software Development, not on marketing. Here's more about the app itself...
ProTip - A Peer-to-Peer Crowdfunding App for the Web
ProTip brings payments directly to the browser allowing artists and content producers to be rewarded for doing what they love.
At the heart of the project it's about giving people the ability to connect and to be discovered by those who find what they have to give valuable.
ProTip for Artists
Simply copy/paste your Bitcoin address onto your page and ProTip will automatically detect your address. No plugins or third party widgets. Just your bitcoin address and nothing more.
If you're an independent Journalist, Blogger, Instagrammer, Twitterer, Vlogger you can start earning subscriptions from people who spend time enjoying your work.
Features include:
- Tipping & online donations for doing the work you love
- Weekly subscriptions for your loyal audience
- Content passes for your most premium work
Platform independent will work with your: YouTube, Soundcloud, WordPress/Blogger, Tumblr, Twitter, Deviant Art, Flickr, Patreon and self hosted websites and many more.
Tipping & Online Donations: just put your bitcoin address onto your website. When a ProTip user pays you a visit, the app detects your bitcoin address and tips you at the end of the week! The tip is based on the time your audience spends enjoying your work. That' fair!
Subscription, your repeat visitors can easily click the ❤ to become a weekly subscriber. It is a small amount, but it is consistent.
Who Are We?
Leo Campbell - Chief Engineering Officer
Leo's father was a cofounder of the Australian web design agency Paradigm4, registered 1997. Leo had a front row seat to witness the mainstream adoption of the web.
Intrigued by the revolution in genetics and bioinformatics, Leo's academic studies included pharmacology, clinical trial design and international drug regulation.
Leo's professional career is diverse. Working in Japan as a biotech patent analyst, his programming skills were honed as a medical marketer and product designer.
Moving to London in 2011, Leo has worked for a range of startups. Leo attended the hackathon "Make the Bank", Oct 2014 and the British Medical Journal Hack Day, July 2013; there winning an honourable mention. http://hacks.rewiredstate.org/events/bmj/pagerank-for-biomedical-literature
Chris Ellis - Chief Education Officer
Chris is on a mission to help people be rewarded for all their hard work. 18 months ago he started a YouTube channel with some friends from across the globe. It is dedicated to technology and charts the rise of the emerging digital economy.
However Chris and the team grew increasingly frustrated as they noticed that many aspiring journalists were taking to PR and Marketing roles instead of speaking the truth.
With a passion for education in his past role as lecturer as University of the Arts, London, Chris spends much of his time helping people understand the tools they need to help them make better decisions and reach their goals.
FAQ
Can I Pay In Bitcoin?
Anonymous donors can pledge to the following address: 1ProTip9x3uoqKDJeMQJdQUCQawDLauNiF
How does ProTip measure the time I spend on each page?
ProTip can recognise if the mouse is active and which tab you are currently focused on. Once a minute it re-calculates the elapsed time.
How does ProTip find the bitcoin addresses on the page?
ProTip looks for bitcoin addresses in three places in order of priority:
1. In the header of the HTML:<meta name="microtip" content="13U4gmroMmFwxxxxxxxxxxxxxxxx" data-currency='btc' data-recipient="John Doe">
2. In bitcoin payment hyperlinks:<a href="bitcoin:13U4gmroMmFwxxxxxxxxxxxxxxxx">Please Donate!</a>
3. Scanning the plain text of the webpage:
Is my personal data safe?
The browsing history is cleared immediately after your weekly donation. Simply not retaining data is a good privacy measure, which we think deserves to be a default setting.
You can clear the browsing history anytime. When you run your browser in privacy mode the app is de-activated.
Are my Bitcoins securely stored?
At the default security level the private keys are stored on your own computer, in a datastore that only ProTip can access. We believe that this is a good compromise of security and usability, given the wallet is never intended to hold large sums of money.
At the higher level of security, you can encrypt the private key with a password. This password is required for each transaction. Like any Bitcoin wallet if you forget this password, your bitcoins will be lost.
Can I backup my Bitcoins?
Yes, ProTip can provide an exportable backup for your public and private keys.